Introducing our LED Light Auto Ashtray, a universal and portable solution for smoke-free car environments. This high-quality ashtray is made from a durable aluminum alloy, ensuring longevity and resistance to heat and wear.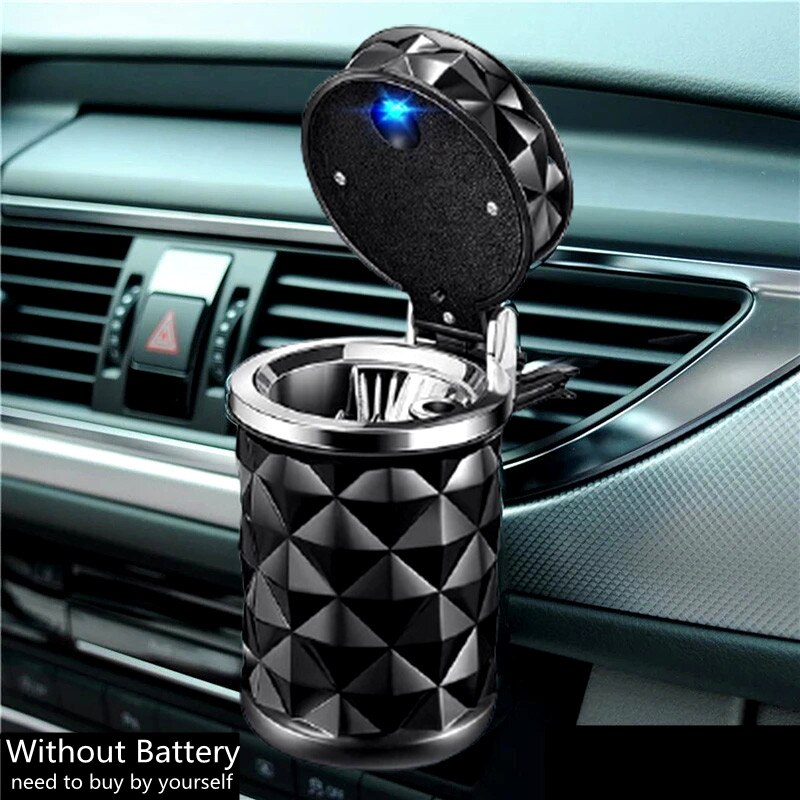 Featuring a unique design, this ashtray is equipped with a convenient smoke hole, making it easy to insert folded cigarettes. Once the cigarette butt is thrown into the ashtray, it automatically extinguishes, promoting a safe and smoke-free environment. The double heat-resistant structures provide additional safety measures, preventing any potential fire hazards.
Enhancing its functionality, the ashtray is equipped with a blue LED light, providing a stylish and modern touch to your car's interior. Please note that batteries are not included and need to be purchased separately.
With its large burning surface, this ashtray offers ease in extinguishing fires, effectively limiting the amount of oxygen inside the ashtray. This promotes natural fire suppression, reducing the risk of smoke and odors.
Available in two classic colors, white and black, this ashtray measures approximately 11.3 x 7cm, making it compact and suitable for any car interior. The combination of aluminum and plastic materials ensures durability and heat resistance.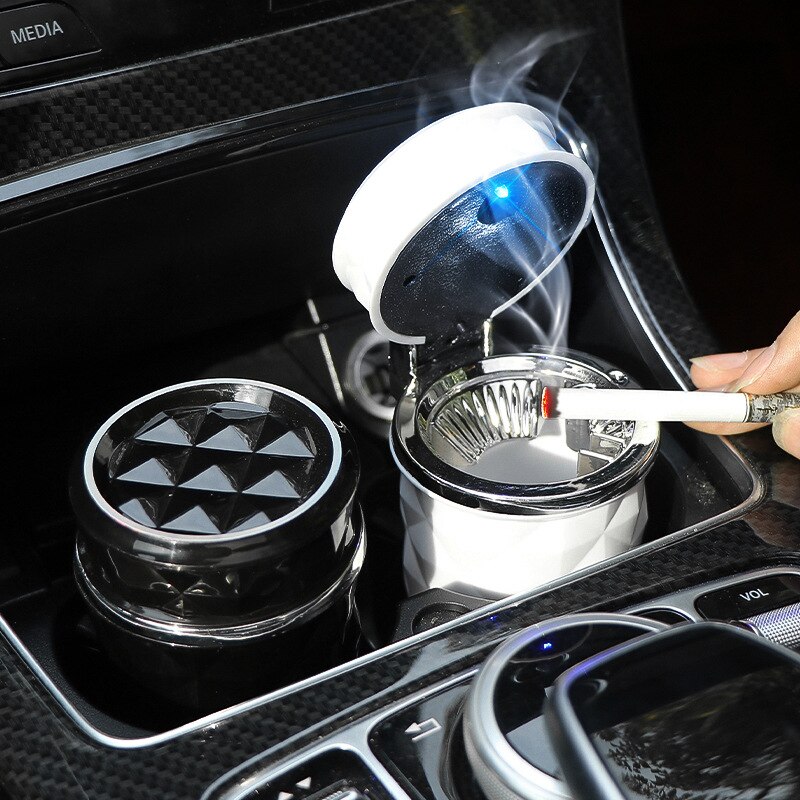 Included in the package is one LED Auto Ashtray. Please note that batteries are not included for shipping cost reasons, and you will need to purchase them separately.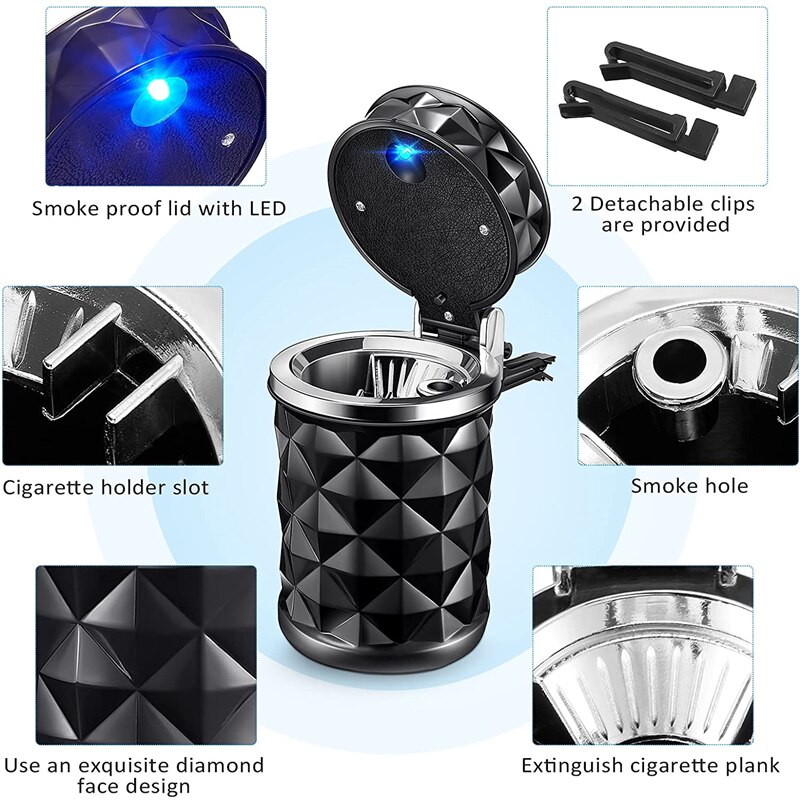 Upgrade your car with our LED Light Auto Ashtray and enjoy a smoke-free and stylish driving experience. Say goodbye to smoke odors and fire hazards with this portable and practical ashtray. Get yours today and create a clean and safe environment inside your car.